Brewery Flooring Solutions. Cidery & Winery Floors.
There are a number of facilities producing beer, wine, and cider around Vancouver Island. South island Surfaces is both honored and humbled to have had the privilege of working with some of these organizations already. We are concrete flooring and resurfacing professionals, so if you're looking for the right floors for your brewery, winery, and/or cider facility – we would love to help!
No matter whether your flooring project is for a brewery, winery, or cider facility – all of these flooring projects require a few similar characteristics.
Durable to high foot traffic from staff and customers.
Non-slip surfaces to ensure safety for all, even when wet.
Resistant to staining from any spills.
Durable to strong impacts.
Resistant to acidic liquids and other possible chemicals.
Able to be cleaned easily & safely.
Resistant to insects, rodents, and other pests.
Wide range of choices when it comes to texture and color.
All of our South island Surfaces flooring meets the above criteria, ensuring that you will be more than pleased with the flooring solution for your brewery, winery, or cider facility!
The Best Brewery Flooring Full Stop!
Recently, we were able to deliver the best flooring solution for a local brewery, Vancouver Island Brewery!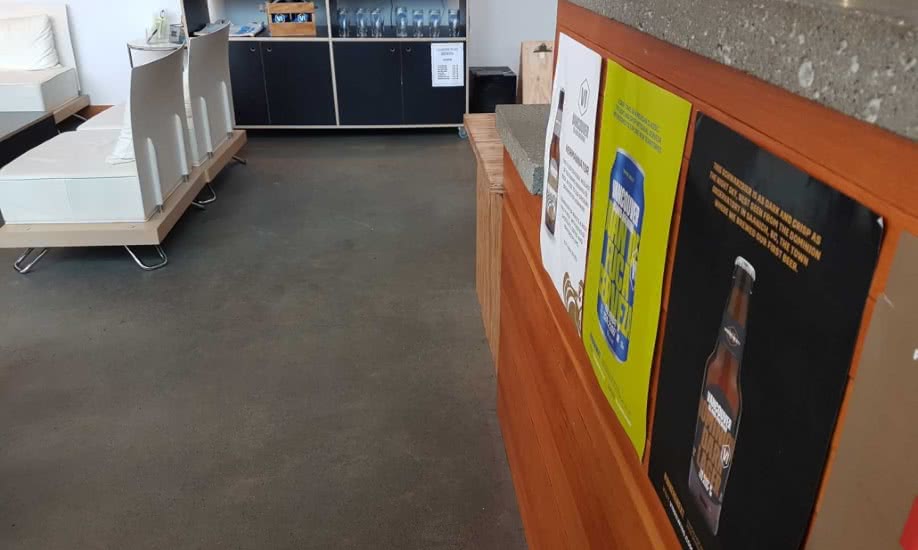 The Best Flooring for Wineries
Our expertise in flooring is able to tackle any project, and that includes flooring for wineries too! We aim to deliver the best flooring solutions for wineries the same way we do for our breweries and cider facilities.
The Best Flooring for Cider Facilities
For Cider Facilities, we have been able to deliver an excellent flooring solution for both Sea Cider Cidery and Merridale Cidery!
See below for links to our projects in these areas, or visit our epoxy flooring projects page.