Parking Deck Membranes: Replacement, Repairs, and Maintenance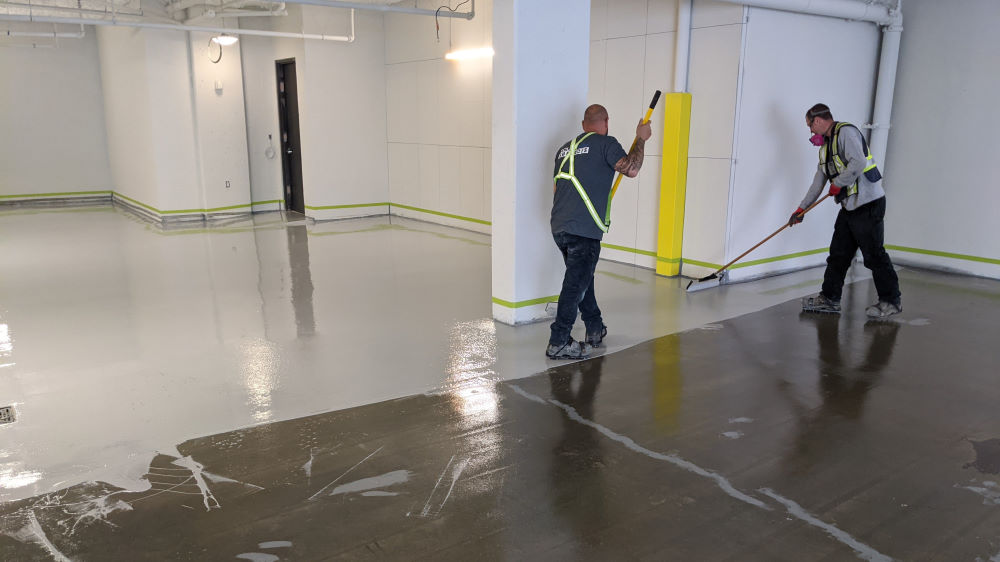 Parking Deck Membranes
Parking deck membranes are waterproof membranes designed to protect parking decks and underground parkades. The membrane aims to safeguard the suspended concrete slabs by preventing any water or salt from penetrating through cracks in the concrete. If water or salt was to break through the concrete, the concrete could fail prematurely, as could the reinforcing steel that holds the structural concrete together. The reinforcing steel that keeps the concrete in place can rust and corrode quickly when exposed to water and salt, causing a very dangerous situation.
Invasive water and salt are a risk when an area is exposed to the elements. Snow removal, salting for ice, or even water, snow and salt dripping off cars when coming entering the parking area. This practice of waterproofing parkades or parking decks has been around for a while, and all new construction must have concrete parking areas protected with a waterproof membrane, according to the building code. It does not matter if the parkade is 1 level or 10 – it needs to have a protective waterproof membrane on every parking area.
Maintenance & Repairs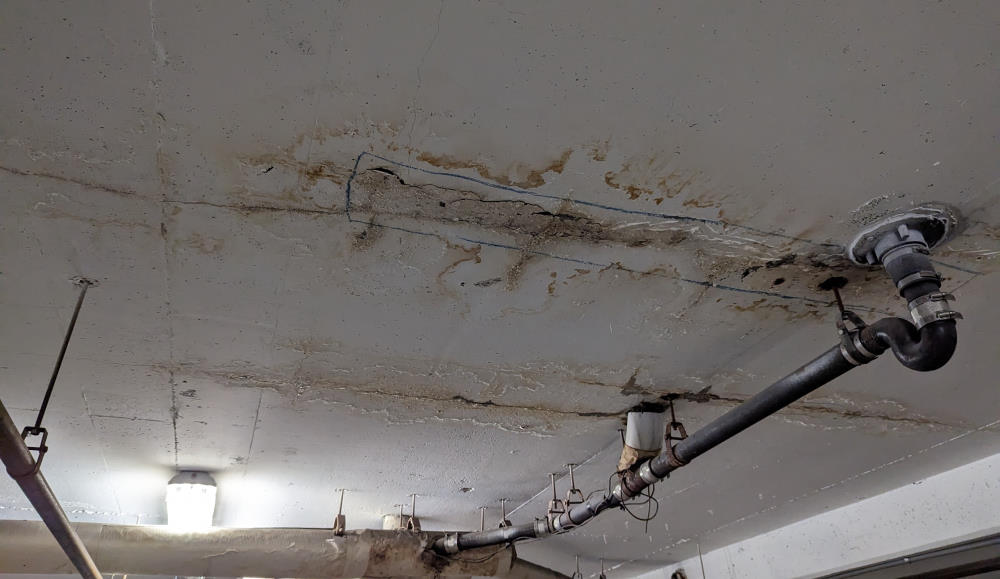 After 10 to 30 years, depending on how heavily used the parking deck or parkade is, the waterproof membrane will eventually need some sort of maintenance. Over time, the waterproof membrane is bound to be damaged whether from wear and tear, garbage bins, snow removal plows, trade damage or bad drivers doing burnouts. Cracks in the concrete can move too much and open up, allowing water to penetrate the concrete and inflict damage over time.
So after a good 10 years have passed, it'll be time to get a quote for repairs. Luckily, waterproof parking deck membranes can be repaired and remediated as the life of the coating goes on. Take care of your investment and maintain a safe environment for anyone working or living in the building. Contact your local professionals for a quote.
Parking Membrane Removal & Replacement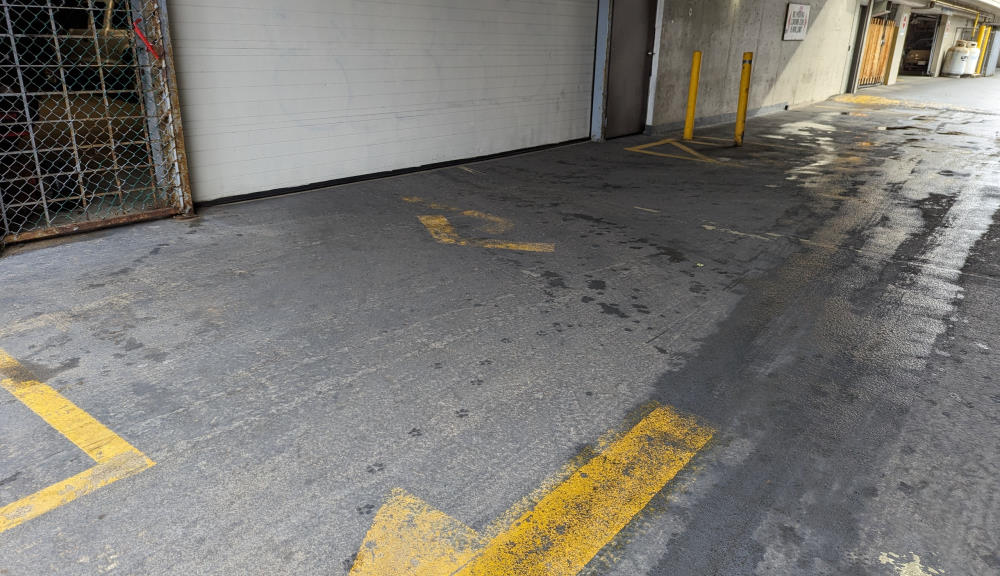 There will come a time in any parking membrane's life when a replacement is necessary. Sometimes the parking deck membrane can be cleaned, primed and recoated right on top of the old membrane by adding a new layer on top of the old layer that is in good enough condition. If the old waterproof membrane is in rough condition, has already been recoated, or has already had a bunch of patches and repairs done then it's probably time to remove and replace it.
Old membranes will need to be removed right down to the concrete substrate. We remove the old coating with a rather large ride-on floor scraper or with big concrete floor grinders built with PCD teeth designed for removing old coatings. Check out the BC Ferries parking membrane replacement in action.
After the old membrane and coatings are removed, the concrete can be prepared properly with a shot blaster in order to achieve a profile that the new membrane can bond to. Most membranes require at least a concrete profile of CSP 3, which is a specific "roughness" that can only be achieved by using large and expensive equipment to do what is called 'shot blasting'. After the shot blasting is done, all cracks and damaged areas can be routed out and filled with a flexible sealant before the new waterproof membrane is installed.
If you're looking for a new waterproof membrane for your parking deck or the underground parkade, reach out to our team at South Island Surfaces.  We can apply new membranes, repair current ones and remove old parking deck membranes.