Vibrant Epoxy Floor Coatings Bring Life Back to Your Floors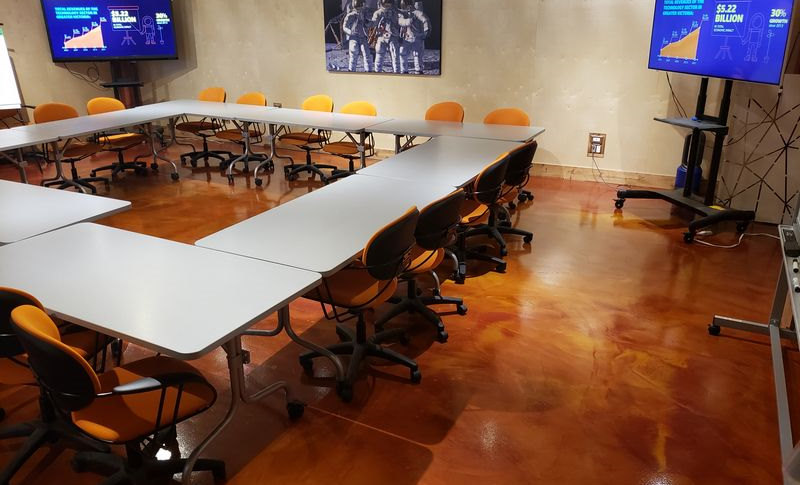 Epoxy floor finishes aren't just for shops and industrial floors anymore. With the near infinite colours and textures available, you can completely transform any room that starts a concrete floor foundation. We can pour out virtually any colour combined with any texture and even metallic! An epoxy floor coating is certainly a rugged flooring product that is designed to last a long time under some heavy traffic situations involving people or vehicles. So, you know you're getting a super high-quality finish that can withstand some abuse.
In this blog post, we break down some of the key benefits of using an epoxy floor coating, the installation process, as well as some of the most common applications of the product:
Benefits of Choosing Epoxy Floor Coating
There are a few key benefits that have made epoxy floor coating extremely popular in industrial industries and warehouses. For one, the coating leaves a slick, shiny surface. This surface reflects light, and makes flooring appear brighter, as opposed to the dull surface of regular concrete. Not only does it look better, but it increases visibility for those inside.
The epoxy floor coating is also incredibly durable. Heavy traffic from people and vehicles like forklifts are no problem, where traditional concrete would normally crack and break down over time – especially when exposed to equipment and machinery. By choosing epoxy floor coating, you're choosing durability!
Another major benefit that has made epoxy floor coating popular among warehouses and garages in particular is the resistance to oil and water. When compared with typical concrete, epoxy floor coating simply outshine regular concrete in this instance. Concrete without coating will show oil stains immediately, which will also cause decay over time. Same with water stains, which lead to mold and mildew growth over time. Aside from being oil and water resistant, the coating is also repels chemicals, making it the ideal choice for many industrial organizations.
Safety is a big concern for industrial organizational and warehouses, especially since they're often dealing with extreme heat, chemicals, fuel, and other dangerous elements.  As we touched on above, epoxy floor coatings reflect light, meaning there's great visibility throughout the surface. But concrete floors with this coating are fire and heat-resistant.
There is another benefit of epoxy floor coating that makes the option intriguing for not only industrial organizations but everyday home owners as well – the coating is easy to install. It doesn't require any fancy tools equipment, or adhesives. On top of that, once the coating is applied, there's very little to no maintenance required over time.
South Island Surfaces has all the tools, equipment, and expert personnel to take care of your epoxy floor coating project. Contact us today for a quote.
Installing Epoxy Floor Coating
The first step to installing epoxy floor coating is preparing your floors. You'll want to start by grinding (cleaning) the existing concrete. This concrete is where the coating will be applied, so it needs to be as smooth as possible. Any dust, debris or stains should be grinded away to avoid an uneven floor coating. If your concrete has cracks it's also recommended you get them filled before any coating is applied. After you've grinded down the concrete, it's time to tape up your surfaces where the coating should stop.
*Keep in mind, concrete grinding should be done professionally. Before installing epoxy floor coating, a thorough clean is needed, which includes the use of mechanical equipment or chemicals.
After the grinding, crack filling, and taping is done, your floors will be ready for the epoxy floor coating. The coating will need to be mixed until it's fully blended before the first layer can be applied. Once the first coat is fully dried, and second coat will likely be required to smooth out any inconsistencies. This process may need to be repeated a couple times, and professional help is highly advised at this stage.
Luckily for customers, epoxy floor coating is extremely low maintenance. If your coating was applied professionally, dust and debris won't be able to penetrate cracks in the floor. All you have to do is keep the surface tidy, and mop up any spills as they happen, using soap and water if necessary.
Applications of Epoxy Floor Coating
Here are a few examples of some super fun epoxy flooring coating projects that we recently completed in retail spaces, offices, commercial production facilities, schools, and more.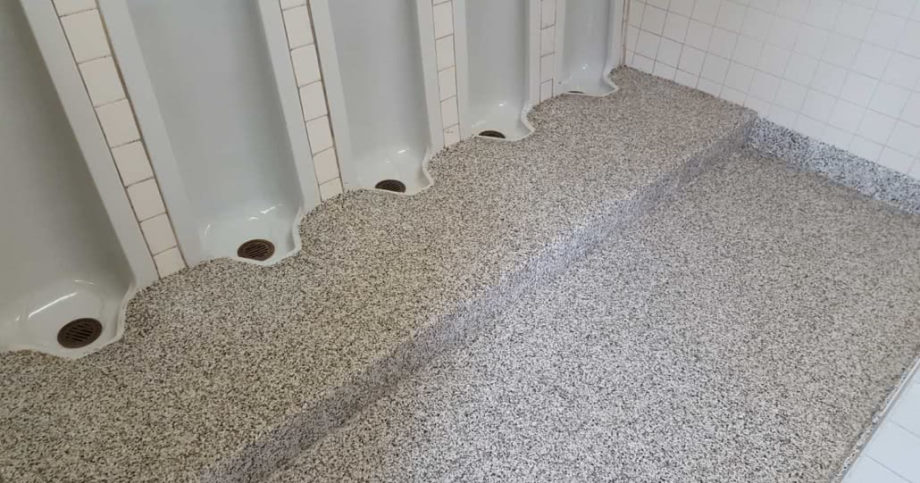 Salons and barbershops
Grocery stores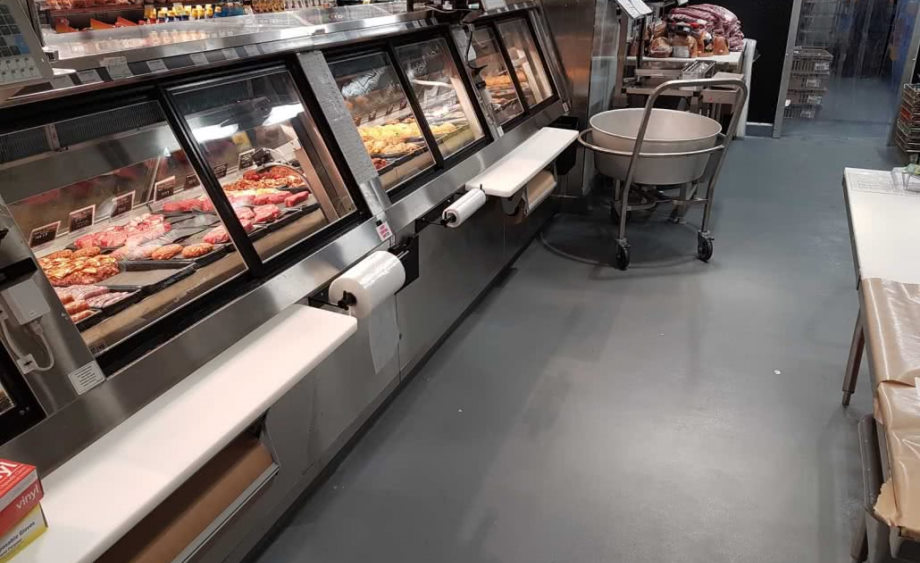 Retail shops
Manufacturing and processing plants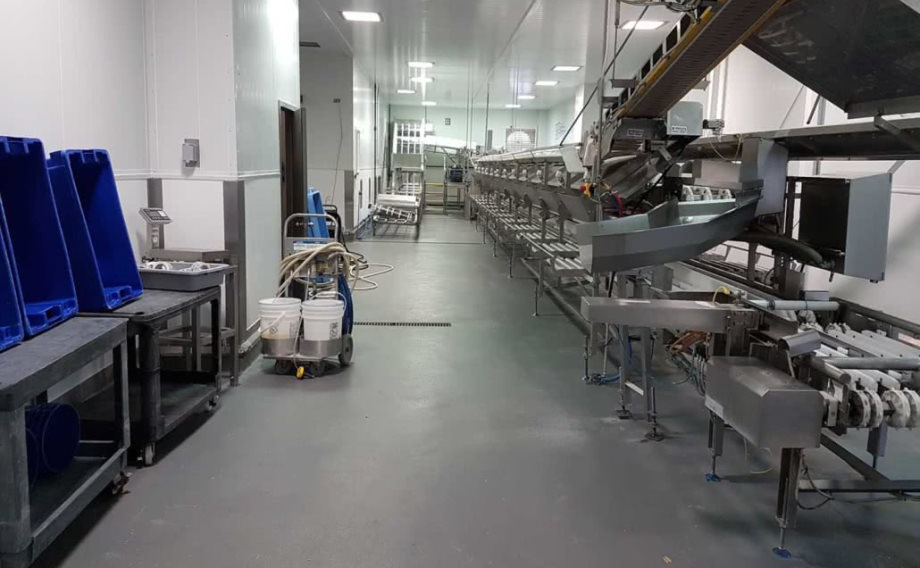 School hallways and classrooms
Kitchens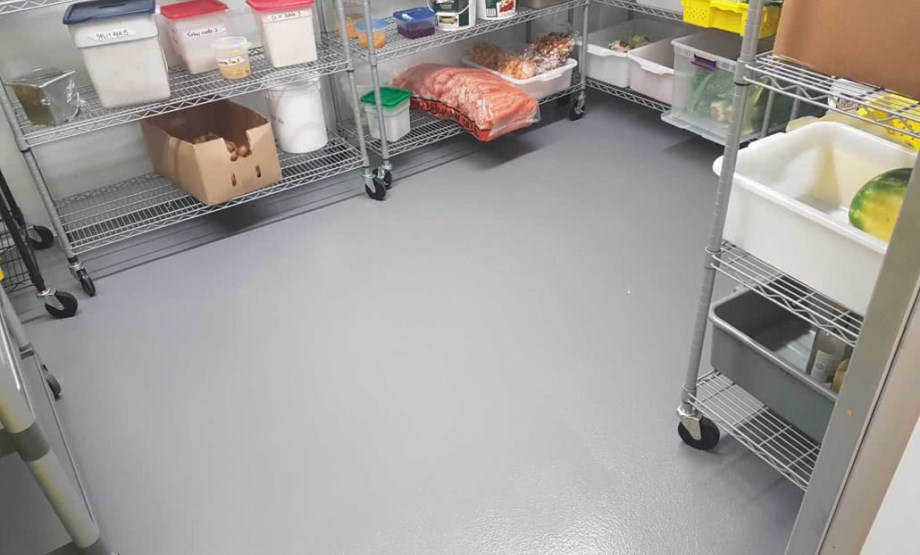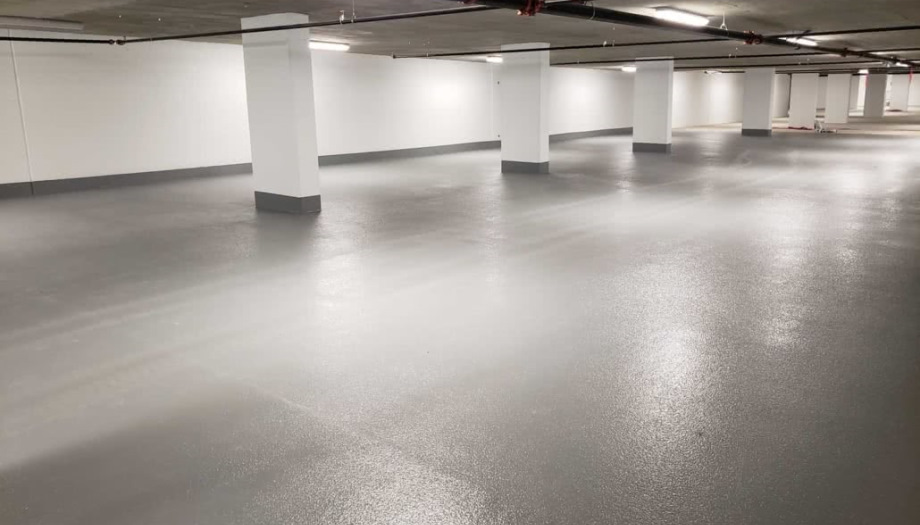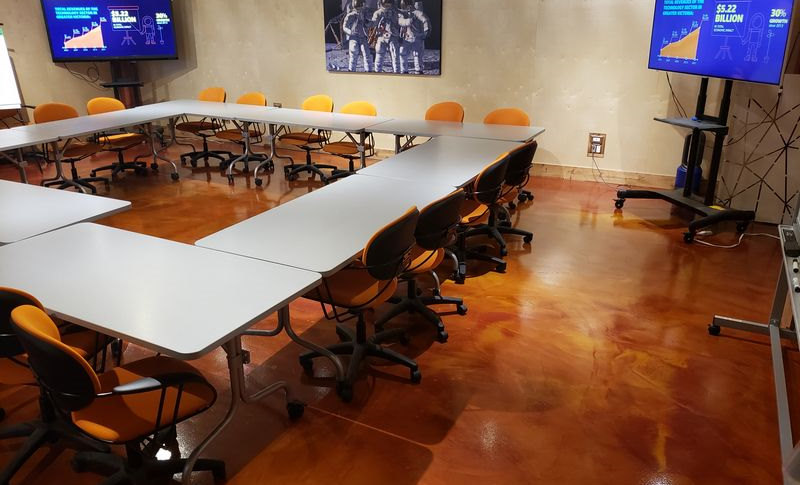 Storage facilities
Coffee shops
Garages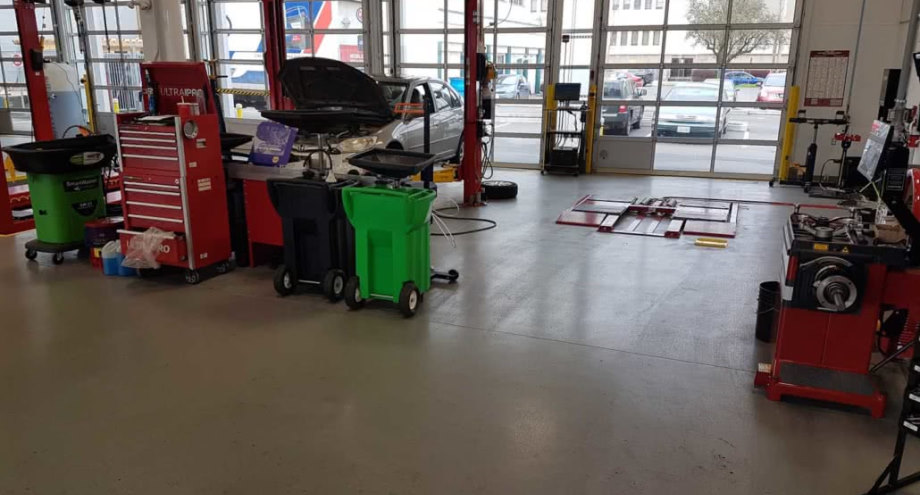 Big box stores
Community centers
& more!
Interested in epoxy floor coating for your commercial or retail space? South Island Surfaces provides the highest quality concrete resurfacing, restoration and coating services for retail and commercial floors in Victoria, Vancouver Island, and Vancouver. Contact us today for a free epoxy floor coating quote.
https://southislandsurfaces.ca/wp-content/uploads/2022/08/office-floor.jpg
485
800
caorda
https://southislandsurfaces.ca/wp-content/uploads/2018/10/logo.png
caorda
2022-08-25 12:46:41
2022-09-30 16:06:09
Vibrant Epoxy Floor Coatings Bring Life Back to Your Floors