Epoxy Floor Coating Types & Systems: A Complete Guide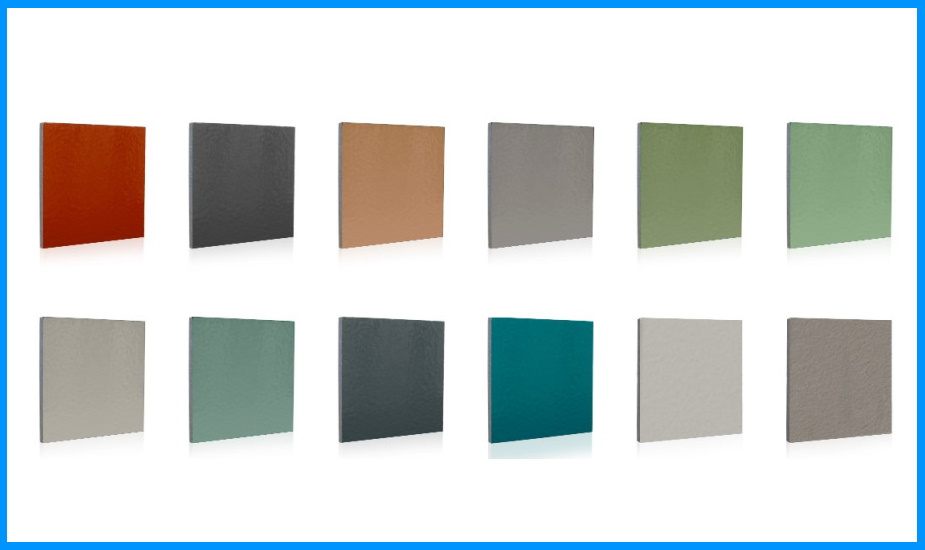 Regular concrete simply can't be compared to the incredible durability and appearance of epoxy floor coating. Epoxy is heat resistant, highly reflective, resistant to oil and water, and even fire-proof in some cases, making it extremely safe and durable. Epoxy also comes in a range of colours, coatings and styles, making it a great solution for retail spaces, commercial production facilities, warehouses, and more.
Here at South Island Surfaces, we have special tools, equipment, and experts on our team that allow us to offer a wide range of epoxy floor coatings. We can handle anything from retail shop installations to heavy industrial site jobs. Check out our complete list of floor coating types and finishes, along with our colour selection: Epoxy Coating Types & Finishes.
Depending on the level of durability, heat resistance, slip resistance, and design options you're looking for one type of floor coating may be better than others. If you're unsure what will work best for your space, get in touch with South Island Surfaces today for a free quote.
In this blog post, we'll break down each type of epoxy floor system, as well as the various coatings available:
Types of Epoxy Floor Systems
Metallic Epoxy
This trendy flooring option is glossy, bold, and visually stunning. Many colour combinations and visual effects are possible with metallic epoxy – we can even make your floors look three-dimensional! A quick Pinterest search will show metallic epoxy floors made to look like flowing rivers, galaxies, and the deep sea.
Epoxy Mortar
Epoxy mortar is the strongest seamless floor coating on the market. It's mixed with sand or quartz sand before being installed by hand. This heavy-duty floor coating is extremely durable with high impact resistance, making it ideal for industrial settings.
Quartz Epoxy
Decorative quartz epoxy flooring is very popular due to the range of colour options, along with the fact that it's slip-resistant, highly durable, and long-lasting. This coating is made by combining high-performance polymer resin with blended colour quartz granules.
Self-Levelling Epoxy
Self-levelling epoxy can be applied to either new, old, cracked or damaged concrete. It's easy to apply because it spreads out across the concrete and self-levels practically on its own. The result is a totally seamless surface – no rollers necessary!
Decorative Epoxy
If you're looking to upgrade the aesthetic appearance of your flooring, decorative epoxy is the choice for you. The options are virtually unlimited, whether you're looking for an intricate design, a shiny formulation, or splashy colours. Not only is this floor coating visually appealing, but it's also slip resistant and easy to clean.
Epoxy Flake
Flake flooring systems are also decorative, but with a twist. Flake epoxy coating uses layers of chips or flakes to generate multi-hued surfaces with vibrant designs. Flake is available in a wide range of styles and colours, able to complement any décor.
Anti-Static Epoxy
As its name suggests, ant-static epoxy flooring protects against static charges and electrostatic discharges that occur frequently in the electronics industry, among others. This electrical discharge can be extremely damaging to equipment. Not only does this floor coating protect against electrical discharges, it prevents explosions and fires.
Epoxy Floor Finishes
Stonshield SLT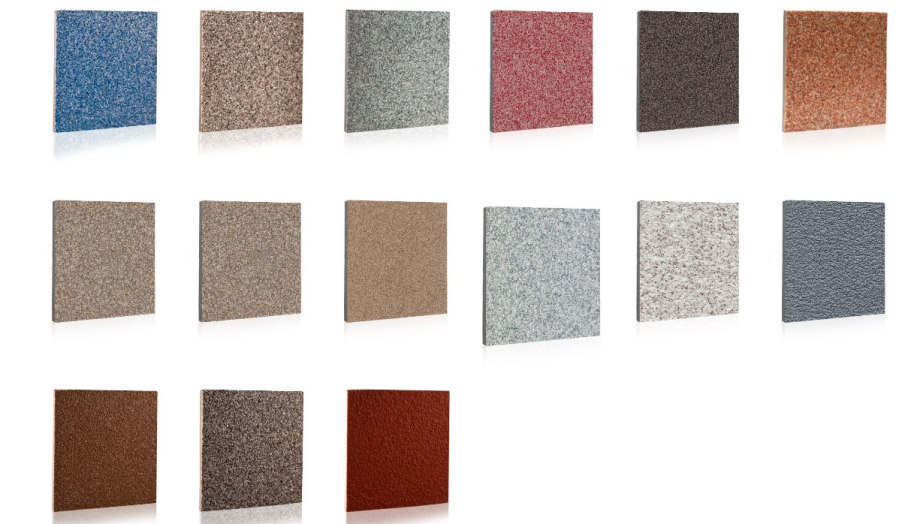 Stonshield SLT epoxy & urethane floor coating is ideal for commercial and manufacturing flooring applications. That's because they're slip resistant, safe, and easy to clean. And as a bonus, they come in lots of colours, patterns and textures.
Stonclad UR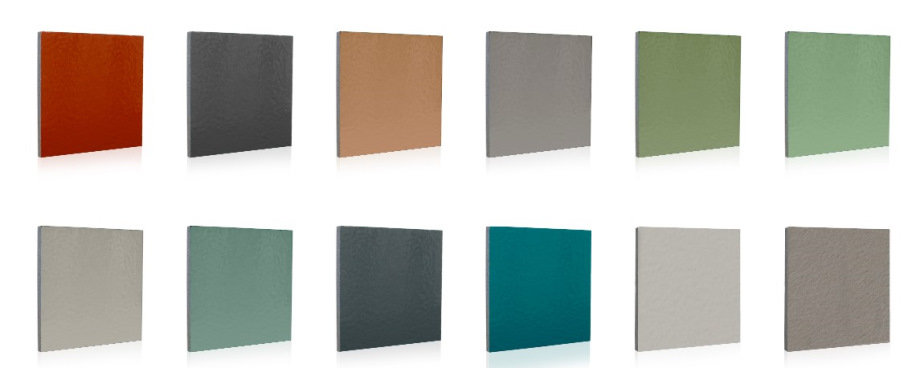 Stonclad UR epoxy & urethane floor coating is designed for more heavy-duty environments like manufacturing plants and places working with chemicals. These surfaces are resistant to most chemicals, and they're also able to withstand impact and abrasion. They can even be custom-built to resist electrical discharge and stand up to both hot and cold temperatures.
Stontech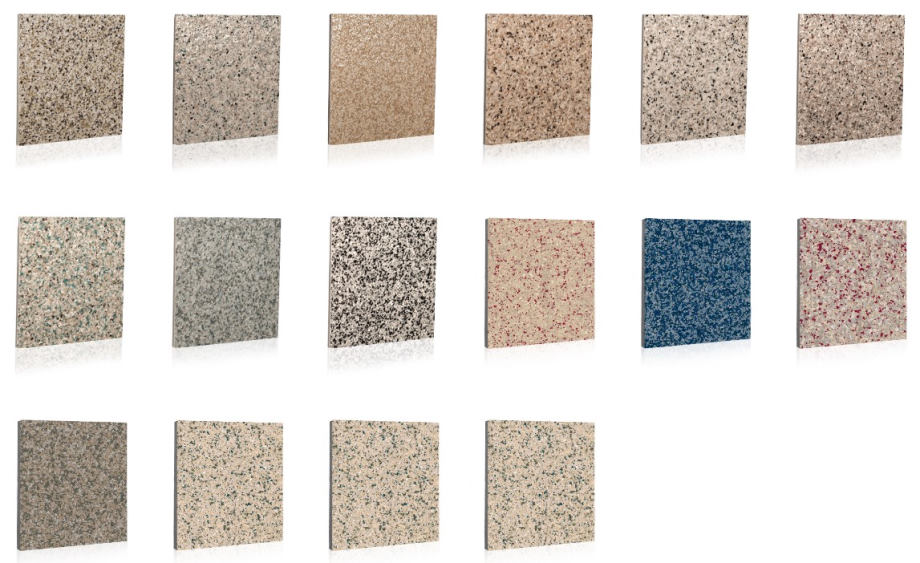 Stontech epoxy & urethane floor coating comes in a variety of colour and flake options. This type of coating is dense, stain resistant, and quick to install, making it the coating of choice for university concourses and pharma labs.
If you're interested in new epoxy floor coating for your commercial facility, warehouse or retail space, get in touch with us at South Island Surfaces. We service Victoria, Vancouver, and the rest of Vancouver Island, and we've installed flooring in various places like universities, processing plants, grocery stores, recreation centers and more.
Contact us today to get yourself a quote:
https://southislandsurfaces.ca/wp-content/uploads/2022/08/Epoxy-floor-coating-types-featured.jpg
550
925
caorda
https://southislandsurfaces.ca/wp-content/uploads/2018/10/logo.png
caorda
2022-08-25 12:48:53
2022-09-30 16:27:17
Epoxy Floor Coating Types & Systems: A Complete Guide